MVPHD-24
24 Frame Video Playback Converter
The newest generation broadcast quality frame rate converter designed specifically for the film industry and widely used by studios and playback specialists.

Profanity Delay System
Model 5000
All-in-one profanity delay offers everything needed to manage objectionable material during a live event.  

OpenGear Cards
Model 5000, 5200, 5010
Cal Media Engineering is the designer and manufacturer of several OpenGear cards (Model 5000, 5200, 5010) for the film industry and television studios.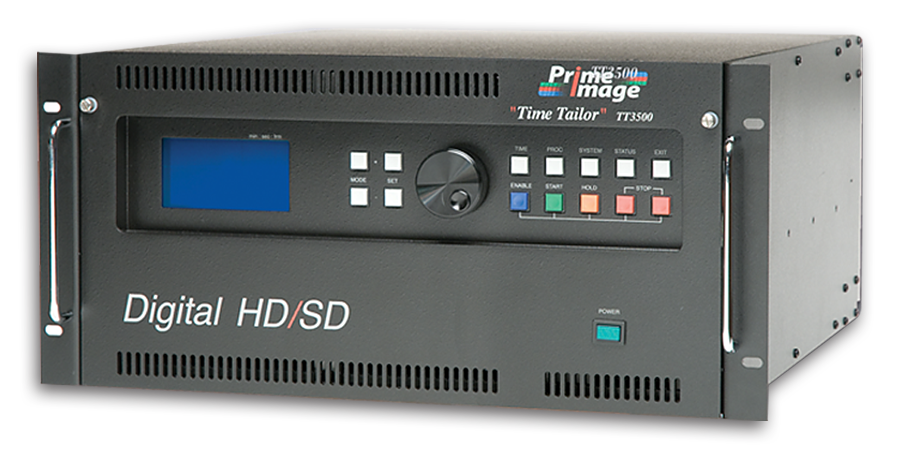 Time Tailor 3500AP
Time Compression
A unique, proprietary hardware solution for offline and live to air requirements to time-compress or time-expand audio/video content.
About CalMedia Engineering
California Media Engineering Inc. (Cal Media) is based in the scenic central coast of California.  Founded by Keith Schindler and Christopher Gifford in 2004, Cal Media is a privately owned, self-funded U.S. company with over 16 years of success.  Cal Media designs, manufactures, and supports professional audio, video, and imaging equipment and software, and provides design services to other companies.  Cal Media has contributed to some of the most innovative, award winning equipment in the broadcast industry.  Cal Media has partnered with Ross Video to provide cards for the openGear platform, and also partners with Prime Image, Inc. to provide sales and service for the Time Tailor hardware-based solutions.
The founders of Cal Media have over 50 years of combined experience in the development of professional video products and software applications for the television and radio broadcast, video and feature film production, and digital photography industries. They have been awarded a total of 10 patents for products used successfully in these fields.