Cal Media Engineering Exclusive Products
24 Frame Video Playback Converter
The newest generation broadcast quality frame rate converter designed specifically for the film industry and widely used by studios and playback specialists.

California Media Engineering is the exclusive source for Time Tailor 3500AP sales and service. The industry standard for broadcast quality video time optimization. Time Tailor technology optimizes video runtime to seamlessly insert new ad spots, shrink content runtime without cutting scenes, expand content to fill program slots, and remove satellite delay in live studio-remote broadcasts. The Time Tailor 3500AP has over two decades of proven capability in meeting the stringent quality and performance requirements of leading Hollywood studios and broadcast TV networks.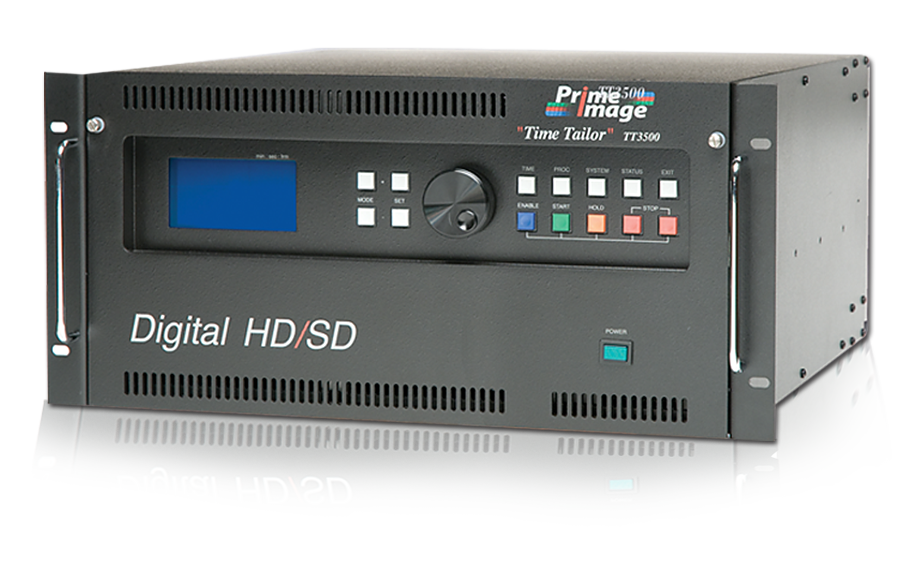 Cal Media Engineering
OpenGear Cards
5000 HD/SD Audio-Video Delay System
All-in-one broadcast delay offers everything needed to managing objectionable material during live event. Includes built-in switching with reaction time, audio embedding/de-embedding, still image storage, and test pattern generator.

5010 HD/SD Audio-Video Sync+ System
More than a simple synchronizer, this multifunction card includes audio embedding/de-embedding, 2:1 video switch, AES audio in/out, still image storage, and test pattern generator.

5200 HD/SD Audio-Video Analog-to-Digital Converter
Engineered for high performance, this multifunction card will convert HD/SD analog video to SDI with audio embedding and more. Includes still image storage, and test pattern generator.